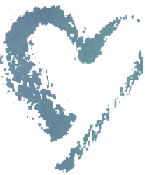 KNAP
The Kansas Nurses Assistance Program
KNAP is a professional assistance program designed to assist all nurses and mental health technicians who have a problem or illness that has or could impair their ability to practice safely.
KNAP is overseen by a voluntary Board of Directors comprised of nurses who are knowledgeable in these issues and who are willing to donate their time and expertise to assist other nurses.
The Board of Directors contracts with the Kansas State Board of Nursing to provide this program and, with Heart of America Professional Network (HAPN), to administer and facilitate KNAP.
Mental and physical illness, including alcohol and other drug addiction, can potentially impair practice and health. We estimate that at any given time, approximately 10% of the population is affected. This same percentage is thought to be true of healthcare professionals.
Alcohol and other drug addiction, as well as mental and physical illnesses, are treatable. KNAP works with the program participants to obtain an evaluation, treatment (if indicated), and monitoring throughout the recovery process.
Self-referrals to the program are encouraged, but referrals may be made by a family member, a friend, employer or anyone concerned about the nurse/LMHT.
Anonymous referrals are not accepted. A person may call for information or advice without giving their name, however. Referrals may be made by calling 913-236-7575.
Relationship to the Kansas State Board of Nursing
KNAP is a confidential program.  As long as the nurse cooperates with the program, his or her name will not be shared with the Board of Nursing.
REPORTING REQUIREMENTS UNDER THE RISK MANAGEMENT LAW ARE SATISFIED BY A REPORT TO KNAP.
Confidential services to Kansas RN's, LPN's, and LMHT's experiencing problems and illnesses which could lead to impaired practice.
Interventions, assessments, referrals for evaluation and treatment (if indicated.)
On-going monitoring through random urine drug screens, contact with employers and monthly groups.
Job Function
Narcotics discrepancies, e.g.: incorrect counts, alteration of narcotic containers, increased patient reports of ineffective pain control, discrepancies on records or frequent corrections of records, unusual amounts of narcotics wasted, significant variations in the quantity of narcotics ordered for technician's unit or shift.
Fluctuations in the quality of work performance.
Irresponsible behavior from someone previously conscientious and responsible.
Requests to work shifts that are the least supervised.
Inordinate interest in patients' pain control medications.
Behavior
Increasing isolation from colleagues, friends and family and avoiding social activities.
Complaints from others about work performance or alcohol or drug use.
Mood swings, irritability or depression, or suicide threats or attempts, perhaps caused by accidental overdose.
Physical Symptoms
Obvious intoxication such as swaying, staggering or slurred speech.
Odor of alcohol on breath or the excessive use of breath-fresheners or perfume to disguise the odor of alcohol.
KNAP is supported by funds from the Board of Nursing and, in small part, by fees charged to the participants.
For further information
The Kansas Nurses Assistance Program
Cloverleaf Complex Bldg #3 6405 Metcalf, Suite 502
Overland Park, Ks 66202
913-236-7575