NOTICE
Due to a high volume of applications and calls, our processing time is 2-4 weeks upon receipt of all required materials. Documents are worked in the order that they are received. You can check the status of your application on your portal page by logging in and clicking on "View Checklist" in the blue bar above your license information. Thank you for your patience!
The mission of the Board of Nursing is to assure the citizens of Kansas safe and competent practice by nurses and mental health technicians.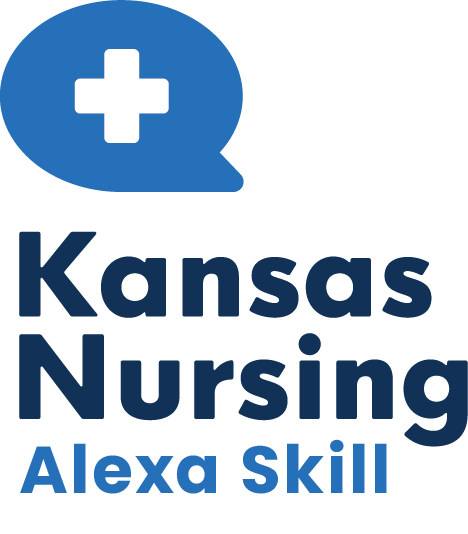 Introducing: Kansas Nursing! The KSBN Alexa skill for Nursing License Verification.
Everything from address changes, renewals, applications, and more can be handled from your KSBN online license portal!
The KSBN staff are working hard to implement the NLC. This part is currently under construction. Check back July 1st!
K-SERV is a database of professionals who wish to volunteer when disaster strikes. Sign up today!