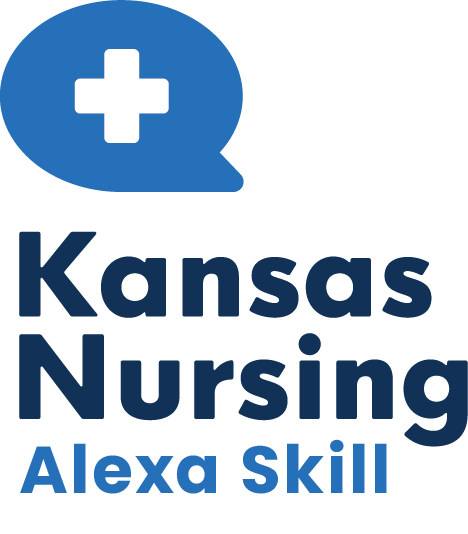 Kansas Nursing is a first-in-class solution that allows users to quickly and easily look up a license, verify the status of an existing license, or find answers to frequently asked questions. By interacting with Alexa, Amazon's interactive virtual assistant, users can access KSBN's License Verification database via their Amazon Dot, Echo, or Show device. Kansas Nursing is now available in the Amazon app store.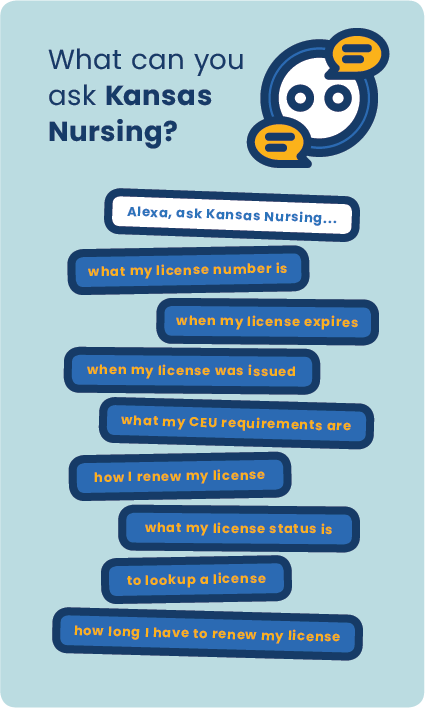 You can interact with the Kansas Nursing Skill by saying: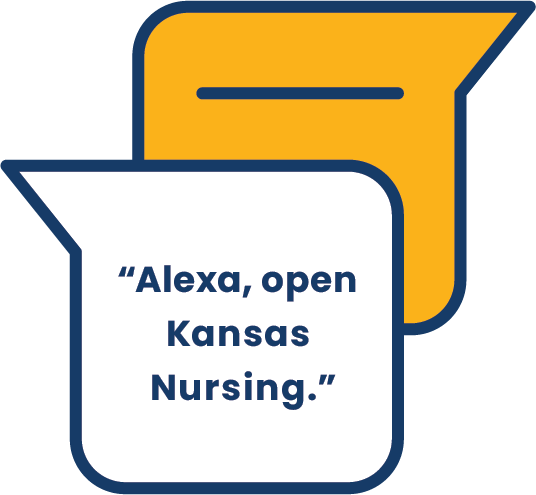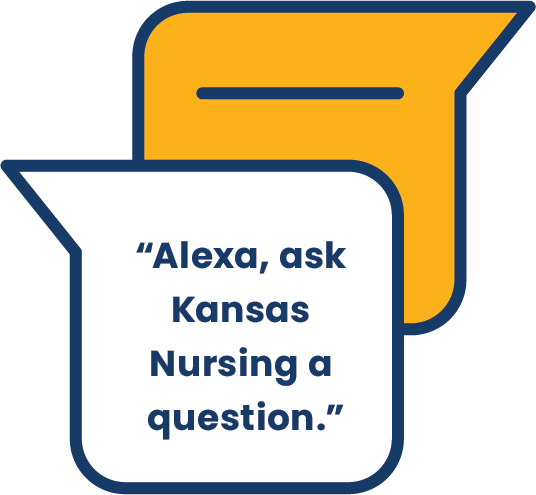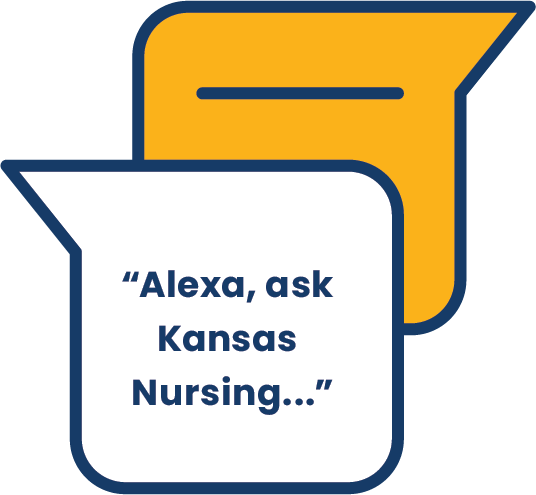 How to Enable the Kansas Nursing Alexa Skill
The easiest way to enable the skill is by saying "Alexa, enable Kansas Nursing". If that does not work, follow the steps below:
Go to "Menu" in the Alexa app or go to the Alexa Skills store on the Amazon website amazon.com/skills.
Search for "Kansas Nursing"
Select the skill and open the skill detail page
Select "Enable Skill" or ask Alexa to open the skill.